Globally, engineering organizations are in need of advanced design solutions to meet complex and competitive business environment, and subsequently realize their product potential right from conceptualization. Our consulting services in FEA and CFD help you realize your dreams of achieving cost effective design solutions.

Finite Element Analysis (FEA)
We provide a comprehensive range of FEA consulting services steering product design from conceptual stage to reality. Our services help you solve problems with accurate, timely and cost-effective solutions. We employ industry's most powerful FEA tools like ANSYS, widely recognized as the best in the class. Our solutions provide companies with all the competitive benefits at a moderate price. Our engineers have advanced degrees and extensive experience across industries.
Our range of FEA services is as follows:
Stress/Structural Analysis
Thermal Analysis
Modal/ Vibration Analysis
Buckling Analysis
Fatigue Analysis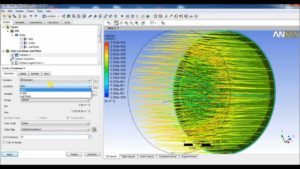 Computational Fluid Dynamics (CFD)
Our CFD services encompass different flow physics, including advanced turbulence modeling, multiple phase flow, combustion, and fluid-structure interaction. We indulge into diverse spectrum of industrial applications that meet strict industry standards of quality. Together with their advanced degrees and deep experience, our CFD engineers solve all of your fluid dynamics challenges with the projects completing in a timely and cost effective manner. We use market leading CFD simulation software from ANSYS which helps us to realize and deliver the projects with ease and comfort.
Our CFD Analysis Capabilities is as follows:
Aerodynamic Analysis
Combustion Analysis
Fluid Structure Interaction
Heat Transfer Analysis
HVAC Analysis & Design
Hydrodynamic Analysis
Multiphase Flow Analysis
Turbomachinery Analysis