Our CAD approach is cost effective and efficient, reducing the time and cost to take your product from concept to market. Our design engineers deliver the highest quality work while ensuring you meet your budget and schedule.
Outsourcing your modeling to us will benefit you greatly. Using our design services, you can expect:
Reduced time taken to market – a faster approach
Lower design cost – a huge reduction in investment
Enhanced product design with improved manufacturability and reliability
Improved product life-cycle management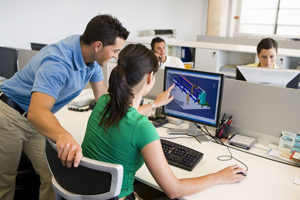 Our experienced staff is adept in working with CATIA, Creo, Solid Works, AutoCAD as well as most other commonly used modeling softwares. Our engineers will integrate with your design team to efficiently serve your needs. With our cost and time effective solutions, modelling and design has never been easier.
We provide design services for various industries including Automotive, Aerospace, Naval, Medical, General Appliances, and Consumer Products. Our areas of expertise include:
Solid Modeling
Solid Modeling is widely used today to generate 3D solid part models, combine parts to form assemblies, test interfaces, and avoid interference between parts. Our expert team is highly trained in all available Solid Modeling software packages and will work with you to generate and maintain your designs.
Surface Modeling
When only the outer appearance is key, we will provide surface models that convey the appearance and meaning of your design for evaluation. If you choose to turn your model into a visual prototype – look no further! We will help you through this seamless process.
Assembly Modeling
Our team will ensure that parts you design fit seamlessly with other parts in your assembly, taking the time to verify that proper tolerances and clearances are maintained throughout the production of the part and ensuring that components can articulate without interference.
Sheet Metal Modeling
Sheet Metal Modeling requires additional considerations when being produced. 3D enclosure has to be first drawn as a 2D part that is machined flat and then folded and welded into its final shape. Sheet metal parts are weight and cost effective, but cannot be fabricated directly from a 3D concept. Our team will provide detailed drawings that can be fabricated directly by any sheet metal fabrication house.